The FROSTED cutting mat

(NEW)
We have developed a new cutting mat especially for the so-called flatbed applicators. The FROSTED cutting mat. The special feature of this FROSTED cutting mat is that the surface has a fine relief. This relief has 2 major advantages:
1) The relief on the surface prevents foil residues from sticking instantly. This is a common complaint with the well-known traditional cutting mats.
2) The lighting hanging over a table has no reflections whatsoever. Something that can be very annoying with traditional cutting mats.
With this trendsetting development, CuttingmatsXXL has become the loyal supplier for the well-known SIGN resellers and manufacturers of flatbed applicators.
Of course, the FROSTED cutting mat is also used on regular work tables.
Info
Reseller/OEM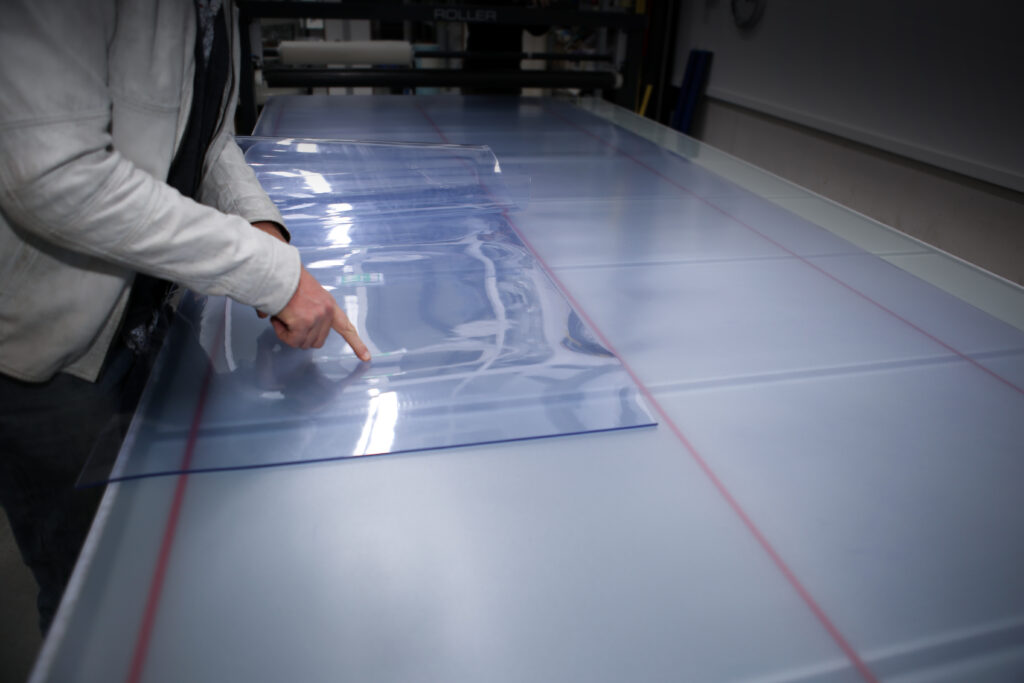 Well-known application tables:
Bobis
Bubble-Free
CWT-Worktools
Easty
EZ Roller
Fayon
GBC Seal
Kala
Lamidesk
Magic Mount MM
ModuleMounter
Mounter's Mate
Rapid Applicator
RiteRoller
Rollover
RollsRoller
Roll-X
SignMaster
VRoller