Worldwide Delivery of Cutting Mats
Produced in the Netherlands (European Quality)
Both Custom & Standard Sizes available
Order lengths up to 20 meters
The
#1

Cutting MAt Worldwide


100% Premium Dutch Product

Premium Quality Cutting Mats, made to last. Heavy duty product range, developed for all industries. Available in various custom or standard sizes. Order from the biggest Cutting Mat producer in Europe: CuttingmatsXXL!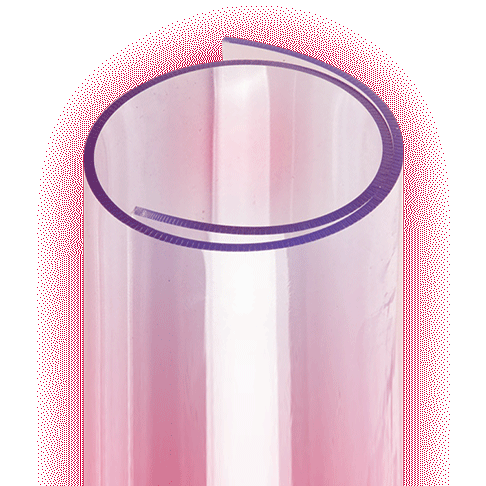 Self-Healing Surface
Always follow a straight line! Previously-made cuts won't bother you.
Custom Sizes
Irregular sizes? Not a problem! Order up to 20 meters in length & 220 cm in width.
Wide range of purposes
Use our cutting mats for Sign making, Sewing, Leather, Frame making, Quilting and other crafts! Sizes: A0 & A1 and of course custom sizes.
Ideal for Application Tables
Compatible with Flatbed Applicators, large tables, workshops and more.
Of your needs in our custom Quick Calculator
Enter the specifications
Before ordering your custom cutting mats measure how much you actually need. Follow the steps to complete your order!
How to order cutting mats?
1. Select your thickness
Your options are: 3 mm, 4 mm and 5mm. Choose one based on your purpose for the product: Only for light cutting you'll need the 3mm. But the 3 mm is also often used as a topping on tables and counters just for decoration. For normal cutting we recommend 4mm, for heavy duty cutting (Sign making, Leather, etc.) you'll want the 5mm option. Please note that the Antistatic property can only be selected when choosing the thickest option.
2. Add Width
Choose the width you want. If you need a specific width, you can state this in the "comments" field. We will then adjust the width. Your cutting mat is produced with high precision and computer-controlled tools. Nevertheless, there may be small deviations in the width that we deliver.
3. Select your length
Choose the length you want. Your cutting mat is produced with high precision and computer-controlled tools. Nevertheless, there may be small deviations in the length that we deliver.
4. Order overview
At last, choose between the three types of mats: Clear Blue Standard, Clear Blue FROSTED, Clear Blue AntiStatic. Be aware that Frosted and Antistatic can only be selected with a 5mm thick cutting mat. Fill out the quantity form and order your cutting mat directly from the manufacturer.
Alternatively, you can also order these standard sizes:
To order the standard size cutting mat, navigate to the product. Make your choice: Standard, Antistatic or Frosted. More information about the subtypes can be found on the corresponding page. If you'd like a custom size mat, just fill in the calculator situated here!

Our cutting mats are multi- purpose and versatile.
Ideal for fabric cutting, sewing and many more arts & crafts! Use them to your advantage. Protect your tabletop or other surfaces with a thick, quality cutting mat. These standard sizes are particularly used to protect smaller surface areas. You can easily use them in your home, office or workplace.
| | Clear Blue Standard | Clear Blue FROSTED | Clear Blue AntiStatic |
| --- | --- | --- | --- |
| "Self-healing" surface | ✔ | ✔ | ✔ |
| Free of phthalate plasticizers | ✔ | ✔ | ✔ |
| Resists most chemical liquids | ✔ | ✔ | ✔ |
| See-through (clear) | ✔ | ✔ | ✔ |
| Ionized material (non-static) | ✖ | ✖ | ✔ |
| Matted surface | ✖ | ✔ | ✖ |
| Lower surface adhesion | ✖ | ✔ | ✖ |
| Anti-light reflex surface | ✖ | ✔ | ✖ |
Self-Healing Cuttingmats
All of our cutting mats can be considered "self-healing", meaning the material closes itself after a cut is made. This is an important feature because you'll never have to worry about not making a clean cut. It will make your life so much easier! To read more about this product read all about the self-healing cutting mat on the corresponding product page.
Clear Blue Standard
We consciously add a hue of blue to our cutting mats. This gives the product a fresh color. In the market we still see mats that have no color at all. These are often referred to by the term "Cristal". Without the color addition these will turn yellow in time and eventually get a nasty nicotine color.
Clear Blue FROSTED
For SignMakers this new frosted cutting mat has special features. Far less surface adhesion which gives you easier removal of adhesive residue. The cutting mat has a matted surface on the top and therefore has an anti-light reflex that "swallows" your hall lighting! The underside is also matted, but less strong.
Click here for more info.
Clear Blue AntiStatic
Static electricity causes (small) electric shocks and attracts a lot of dust. The AntiStatic cutting mat from our product range has a 10 x lower static value than the standard product. You thereby reduce the problem of dust and electric shock. In addition, there are still a number of environmental factors that cause a problem. These include: The humidity, the material of the floor and your shoes.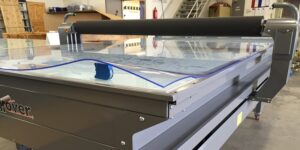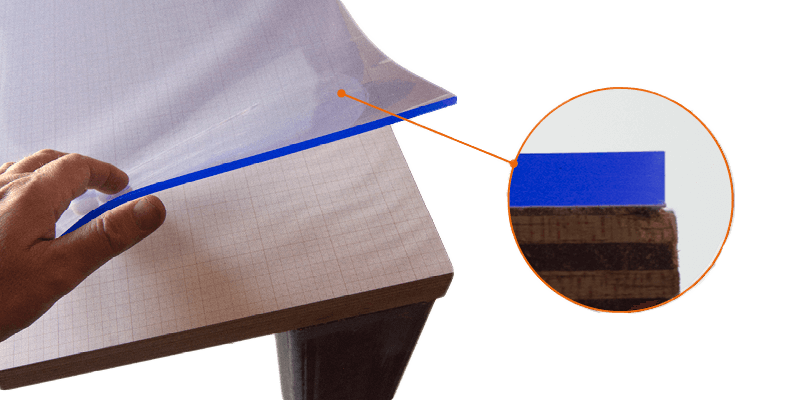 Order directly from the manufacturer
All of our products are produced here, in Holland (the Netherlands). We always make sure our product is up to the latest standards and use strict quality requirements. Our pricing is transparent and we also give a 100% price guarantee. This ensures the best quality and makes us the #1 producer in Europe.
Are you curious as to where you can apply our large self-healing cutting mats? Contact our support team to find out more information about the various applications
Free of phthalate plasticizers
Our label "NON-PHTHALATE" will give you the assurance that our soft vinyl is the best choice for human health and environment protection. Read more here >>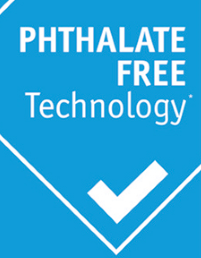 CuttingMatsXXL – Cuttingmats for all brands of flatbed applicators
This will save your application table!
Cutting mats can be used for the protection of a number of surfaces, for example: tabletops, workbenches, laminating machines and so on. Our product is free from phthalate plasticizers and can also be self-healing. Our mat protects your glass tabletop from cuts. All worldwide well-known flatbed applicators (also known as flatbed laminators) have a cutting mat to protect the glass bed. Our products are compatible with the following brands:
All application tables work with our cutting mats:
Bobis
Bubble-Free
CWT-Worktools
Easty
EZ Roller
Fayon
GBC Seal
Kala
Lamidesk
Magic Mount MM
ModuleMounter
Mounter's Mate
Rapid Applicator
RiteRoller
Rollover
RollsRoller
Roll-X
SignMaster
VRoller

Companies and craftsmen around the world use our cutting mats
Order Cutting Mats Today!
You can order the cutting mats in any size you want; may it be extra small or extra-large. The width of the roll needs to be between 100 cm and 220 cm, at increments of 10 cm. We can also develop custom mats for your business: if this is the case, contact us to find out more.
Did you know this?
We can develop cutting mats up to 20 meters long? Order your custom cutting mat today, straight from the manufacturer! Give us the measurements and we will cut, pack and ship the mat to you within a week.